Click here to download a pdf version of the detailed program of QTML 2022.
Click here to download the book of the abstracts of QTML 2022.
Timetable QTML 2022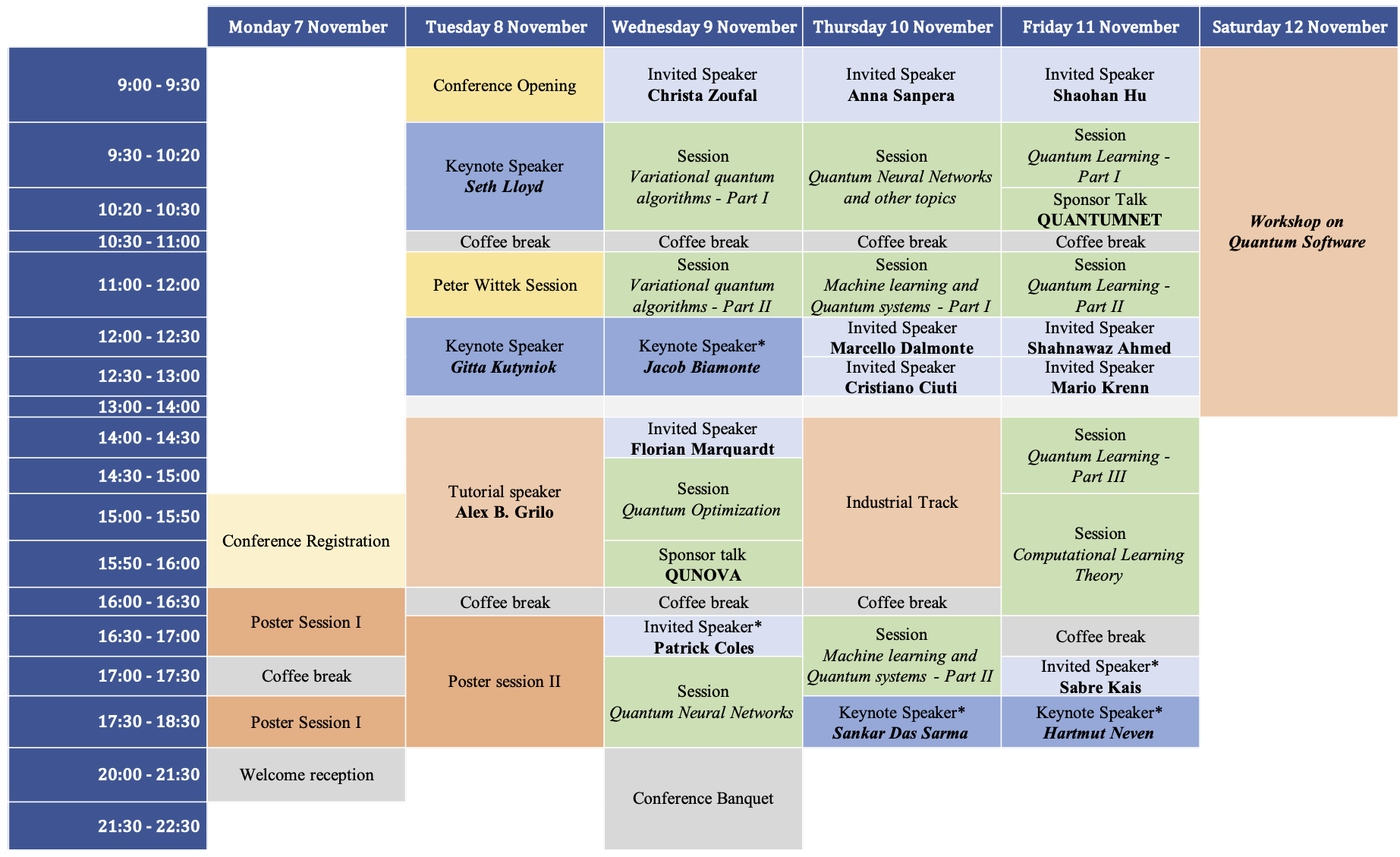 Talks marked with an asterisk will be held remotely due to unforeseen circumstances for speakers.
Poster Presenter Instructions
Poster sessions will be scheduled on Monday, November 7, and on Tuesday, November 8. Each poster is assigned to a specific day and poster board as indicated in the conference detailed program. The dimensions of the poster boards are: 70cm (27.5in) width X 100cm (39.37in) height. There is no fixed template but only the request to state the title and the authors name as in the accepted abstract on top of the poster.
Presenter Instructions
Oral sessions will be moderated by a chair person. Talks will last 15 minutes for oral presentation, plus 5 minutes for questions. Short Talks will last 10 minutes for oral presentation. The session chairs will be required to strictly adhere to the conference schedule. The room is equipped with a HDMI connection and a PC.
Please prepare your presentation file following the naming convention: Surname_Name_PaperID
Please upload your presentation here by 7 November 2022.
This will allow making simple the presentation set-up during sessions. It will be possible to submit an UPDATED version of your slides at the Speaker Service Centre (at the conference center) at least 3 hours before your scheduled presentation time. If your presentation is scheduled early in the morning, please deliver your presentation the day before.